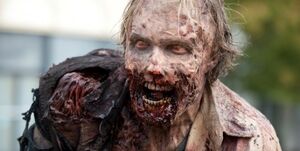 The Walking Dead Undead Released August 22, 2014 .
Characters
Edit
Main Article : Undead Characters
Shane Walsh
Glenn Rhee
Carl Walsh
Andrea
Amy
Carol
Maggie Greene
Hershel Greene
Hershel Rhee (Baby)
Beth Greene
Shawn Greene
Clementine Everrett
Lee Everrett
Kenny
Duck
Luke
Sophia
Ad blocker interference detected!
Wikia is a free-to-use site that makes money from advertising. We have a modified experience for viewers using ad blockers

Wikia is not accessible if you've made further modifications. Remove the custom ad blocker rule(s) and the page will load as expected.